The World of Weird Animals
Explore this fun, fact-based, browsable series brought to you by Random House Children's Books!
Discover some of the weirdest, wackiest, and most unique critters on Earth!
It's a big wide world, full of critters that are larger than life! Sure, there are the usual suspects – blue whales, polar bears, elephant seals – but others will take you by surprise. The World of Weird Animals is a nonfiction series about the bizarre and beneficial creatures that inhabit the planet and will help build student knowledge about the world.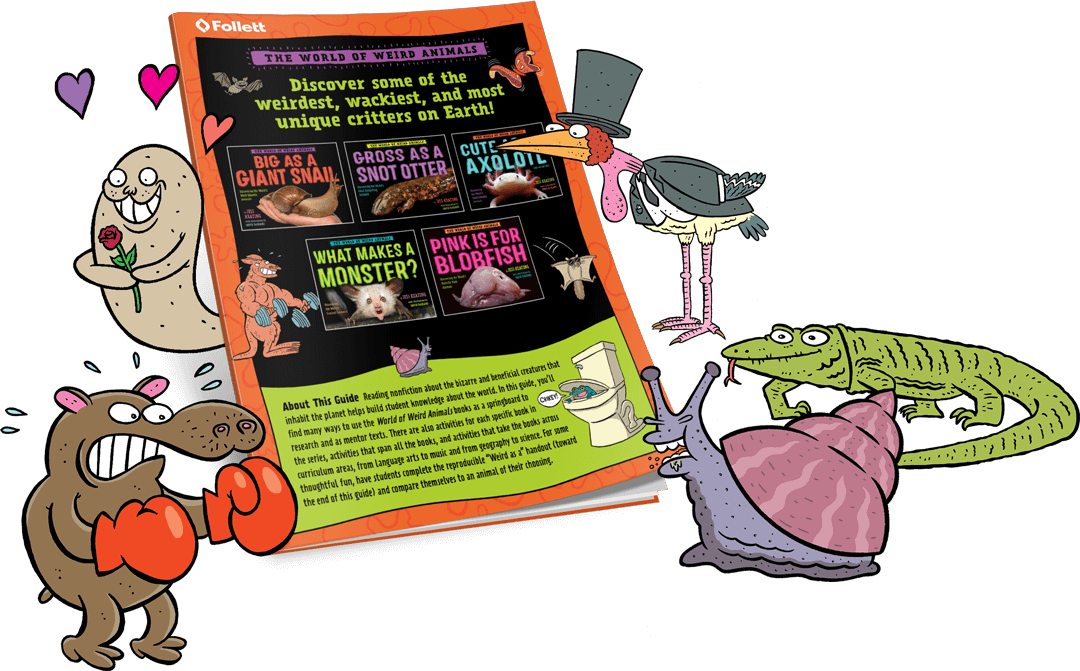 Get the free educator guide.
Learn how to use The World of Weird Animals books as mentor texts and a springboard to research. Inside the guide, you'll find activities that take the books across curriculum areas, from language arts to music and from geography to science. You'll also find classroom discussion questions, links to other resources, and much more!
About the Author
Jess Keating
Jess Keating is a zoologist turned author who writes with the sort of wisdom you can only get from multiple crocodile bites and skunk sprays. At the age of eight, she started a library in her room (mainly so she could charge her brother late fees). You can find her online at jesskeating.com.
About the Illustrator
David DeGrand
David DeGrand has been drawing cartoons since he was a kid. When he's not drawing goofy pictures of gross stuff, he plays video games, watches old cartoons and weird movies, and collects toys and books. His biggest goal is to create something his son will find cool someday.
Watch this special video message from
Jess Keating!