Celebrate the ABCs of children's publishing by exploring the worlds of Amicus, Black Rabbit Books, and The Creative Company!
From Fairies to Butterflies, this collection will elevate reading enjoyment and retention to new heights. With these books in hand, readers will expand their horizons in a variety of ways. From the beauty of nature to the power of the human spirit, find titles that will inspire curiosity and positivity. Whether it's sought-after picture books or core-material nonfiction, there's something for readers of all ages.

Little Readers. Big Minds.
Both appealing and accessible, Amicus encourages young readers to engage with a diverse world. These informative and easily accessible titles will provide a spark for both reluctant and voracious readers.
---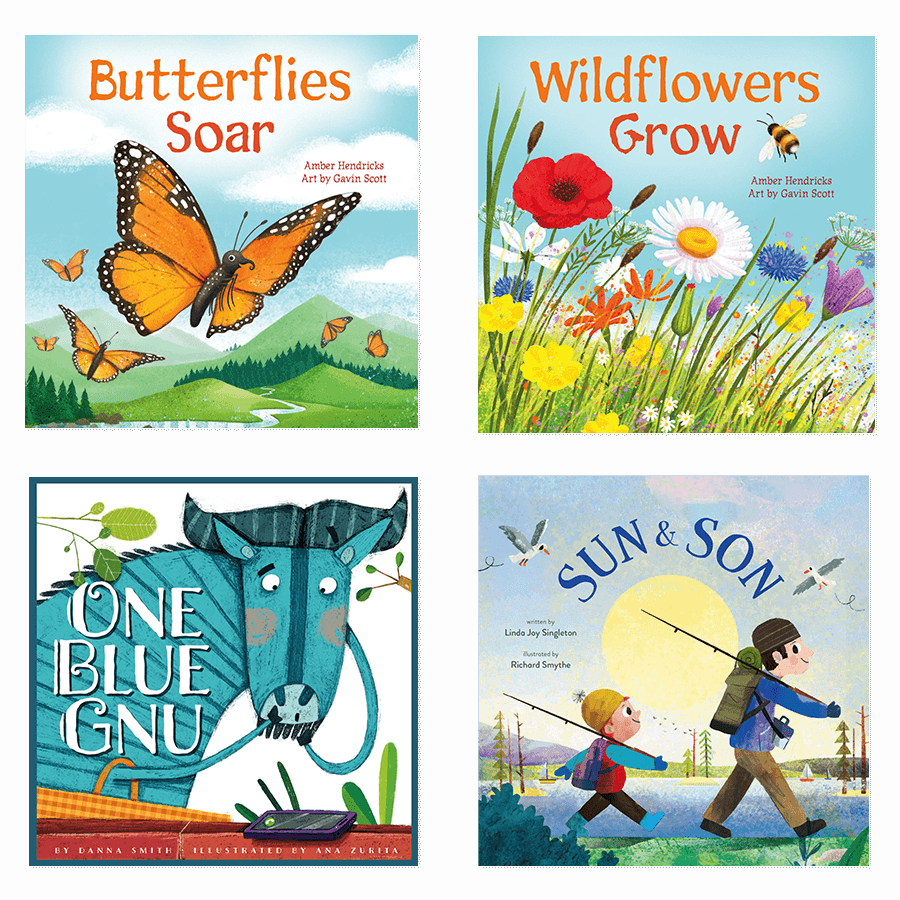 Grades: PreK-3
From Butterflies to One Blue Gnu, these vivid and imaginative stories help the youngest readers imagine and explore. Find titles that will help little ones appreciate nature like never before.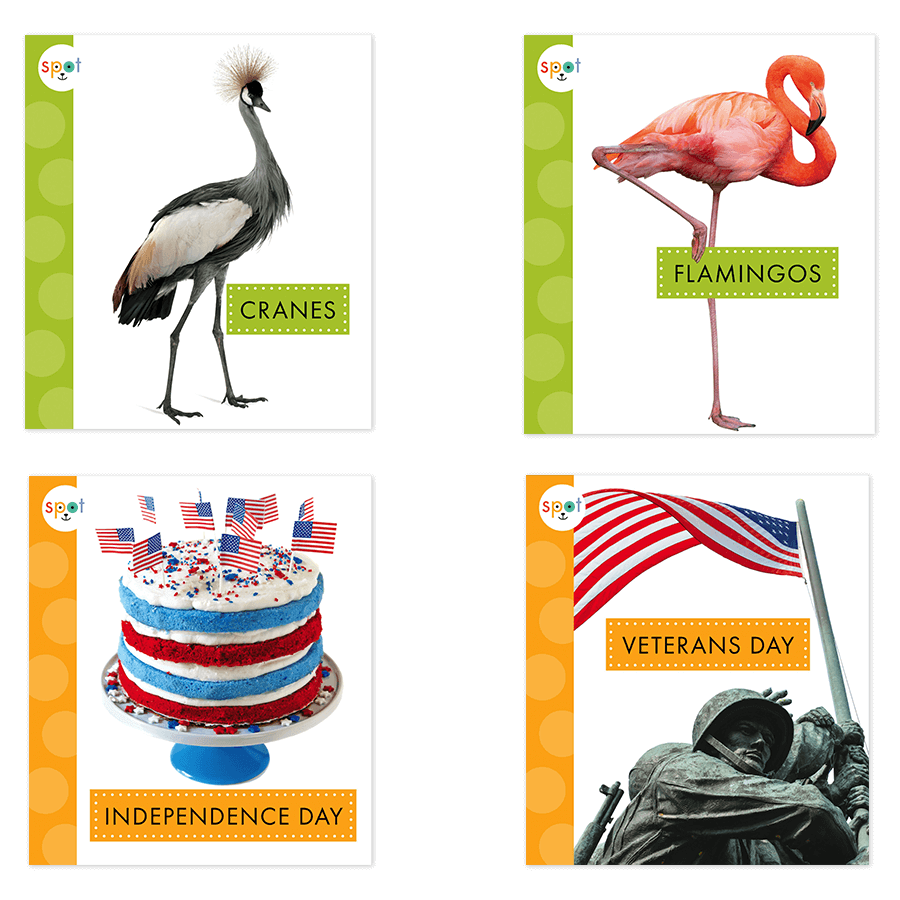 Grades: PreK-1
ATOS Book Level: 1.0 and Under
These search-and-find books are an entertaining and informative way for early readers to learn about the world. Young animal lovers and history buffs alike will embark on a journey that will keep them engaged from start to finish.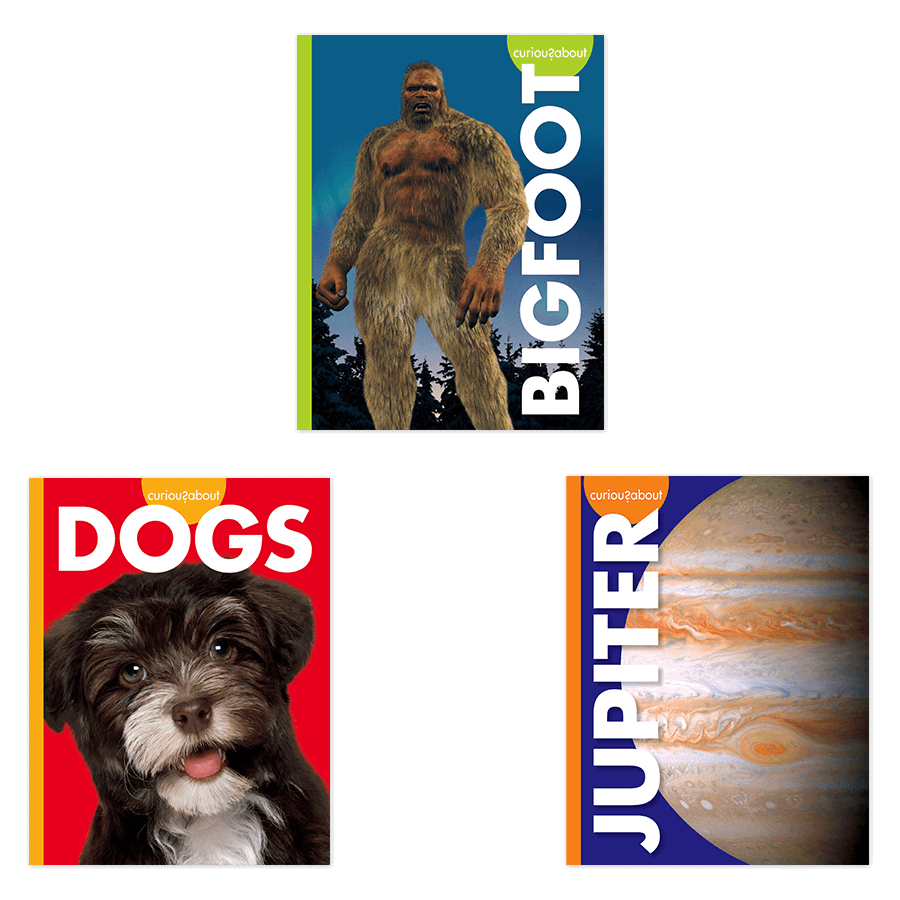 Grades: 2-3
ATOS Book Level: 2.0-0.5
Early readers are curious readers. From the most famous mysteries on Earth to the astounding secrets of outer space, these inquiry-based nonfiction books from Curious About will satisfy even the most inquisitive young minds.

Grades: 2-3
ATOS Book Level: 2.0-0.5
These thoughtful, narrative nonfiction reads inform and inspire. Readers will be educated on real-world opportunities and challenges that are sure to expand their horizons of what they believe to be possible.

Humor. High Interest. Hot Topics.
With dynamic designs featuring bold infographics and vivid images, Black Rabbit Books offers entertaining nonfiction for striving readers.
---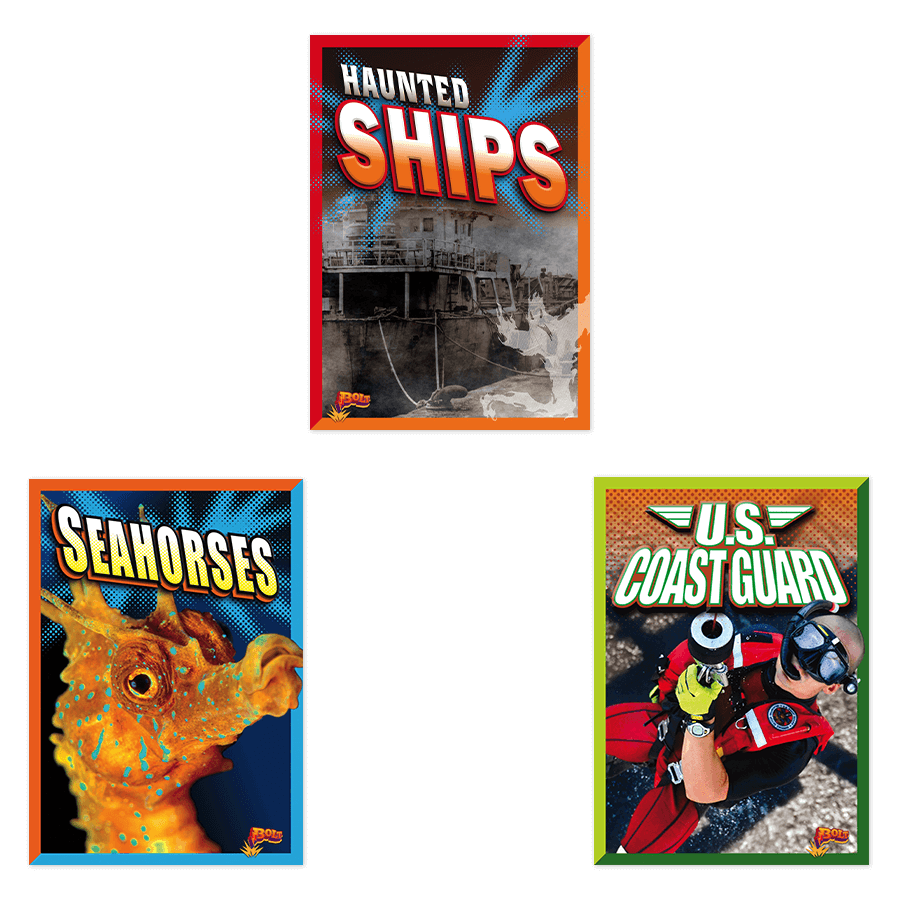 Grades: 2-6
ATOS Book Level: 2.8-3.4
Dedicated to meeting struggling readers where they are, BOLT features innovative infographics, compelling comparisons, and remarkable rankings. These titles will help readers dive into the fascinating and exciting world of the sea.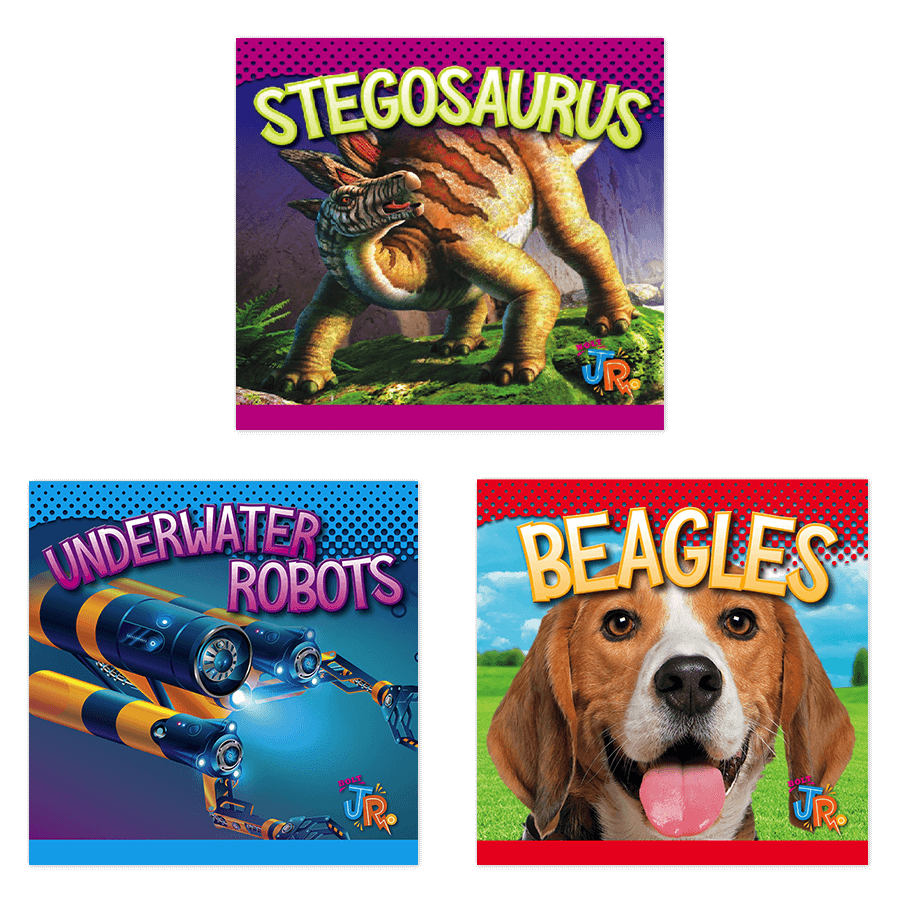 Grades: PreK-3
ATOS Book Level: 1.4-1.8
Dogs, robots, and dinosaurs – what more could a kid want? Bolt Jr. encourages young readers to explore content through high-interest text, labeled photos, and graphs, all at a level that's just right for them.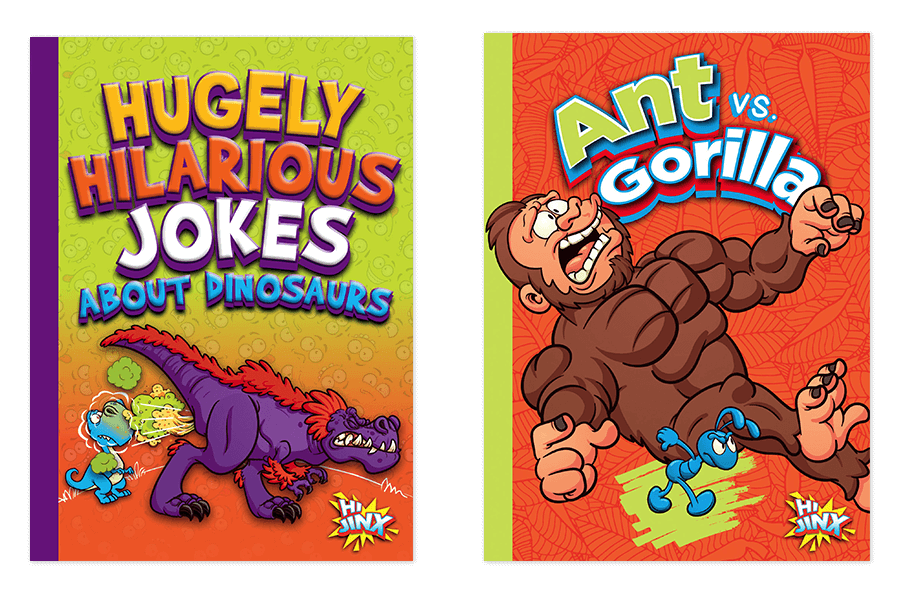 Grades: 2-6
ATOS Book Level: 2.8-3.4
These funny, high-energy, and mischievous Hi Jinx books are perfect for young readers – even hesitant ones. Once finished with these lighthearted reads, a love for books is sure to be born.

Crafted with Care. Crafted Creative.
Featuring sumptuous design, striking imagery, and literary prose, The Creative Company inspires learning while kindling readers' imagination through exposure to a variety of different worlds.
---

Grades: PreK-3
Founded in 1992, Creative Editions publishes books globally hailed for their innovation. Creativity and ingenuity set these titles apart for inspiring young minds to expand their imagination.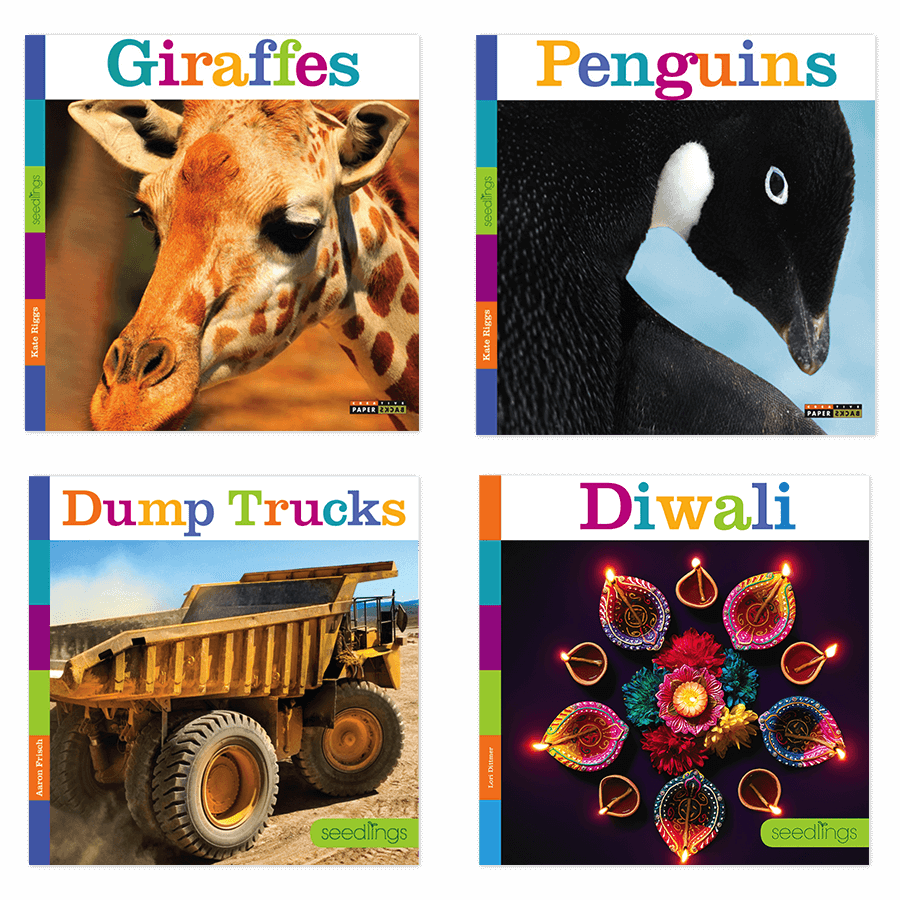 Grades: PreK-1
ATOS Book Level: 2.0 and Under
Spanning a comprehensive range of subjects, these introductions to informational text plant the seeds of knowledge. In doing so, these titles also train young minds to go deep on a variety of fun and unique topics.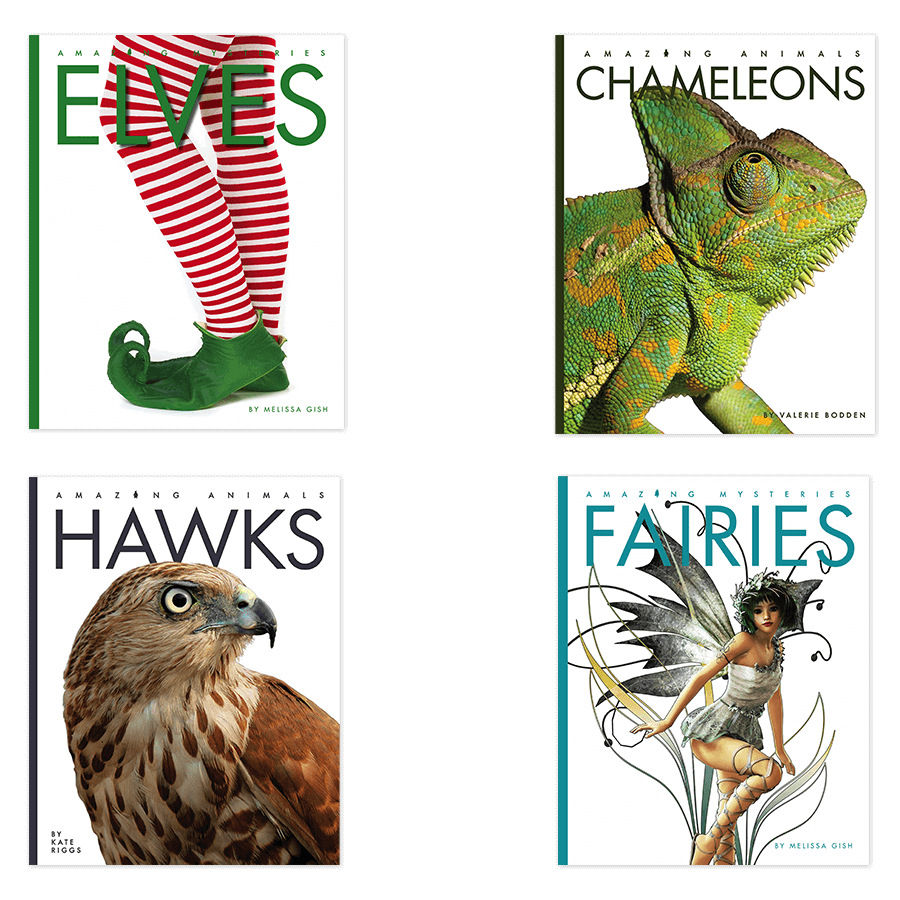 Grades: 1-2
ATOS Book Level: 2.4-3.8
Explore the lives of creatures both real and imaginary. The detailed photos and straightforward text in these books will captivate even striving readers. Introducing young minds to these thrilling topics will make a truly amazing impact on their love for reading.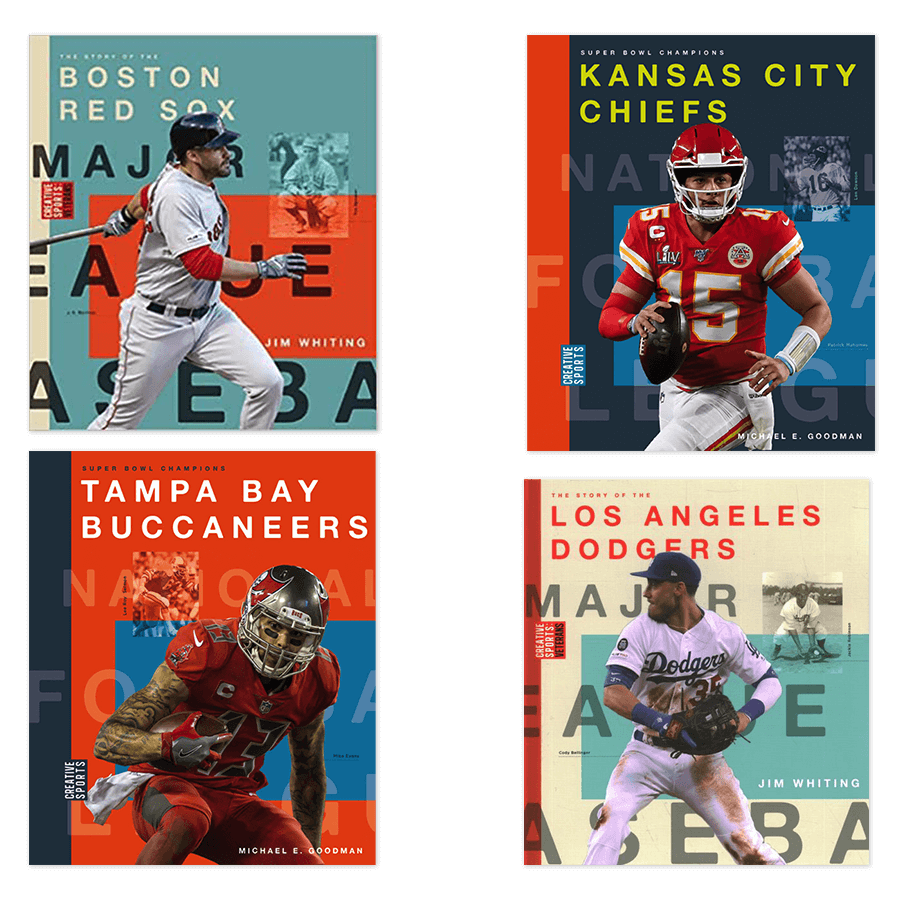 Grades: 3-5
ATOS Book Level: 4.3-5.2
Everybody loves a champion. Creative Sports takes fans behind the scenes to explore the history of their favorite teams – from legends of the past to superstars of the present.